Chiropractor
Shelly Recer D.C.
Dr. Shelly Recer, D.C. was trained in chiropractic at Northwestern Health Science University and graduated in 1996. After working with another chiropractic doctor for a couple of years, she opened Healing Touch Wellness Center in 1998. Dr. Shelly is especially interested in addressing children's issues — starting with newborns.
She treats children and entire families. Dr. Shelly is a mother of six terrific kids — all receive regular treatment since the day they were born. Moms and Dads love coming to the office, too, because it's so friendly towards kids and they can achieve their health goals too — all at one location. Dr. Shelly has great success with conditions that are both new and older ones that have not responded to other treatments. Injuries, accidents, and chronic repetitive symptoms are all treated with excellent success.
Dr. Shelly understands the specific needs of women who are pregnant and chiropractic care can be quite helpful during each trimester. During pregnancy, the center of gravity changes, putting stress on the spine. Many women find their labor shorter and experience less discomfort if they have received chiropractic care during their pregnancy.
Getting newborns off to a healthy start, Dr. Shelly recommends starting babies with gentle chiropractic treatments to build a healthy immune system, as well as ward off other common childhood ailments.
Dr. Shelly Says…
"My goal for you is to improve the state of health you are in. This is different for everyone. There are so many ways to improve how you feel and how your body works. I like to add to the adjustments with nutritional and vitamin supplements, essential oils, exercises, and lifestyle changes. There are many facets to you and all need to be addressed. Your body has the ability to make changes and heal itself — we just have to figure out a way to make that happen for you. I would like to give you natural options for your health."
Dr. Shelly's practice continues to grow. She has changed the name of her Eagan chiropractic practice to "Eagan Family Chiropractic and Massage" to better reflect the services offered. Dr. Shelly continues to educate patients on back care and overall healthy life practices, including services focusing on patient weight loss and nutrition.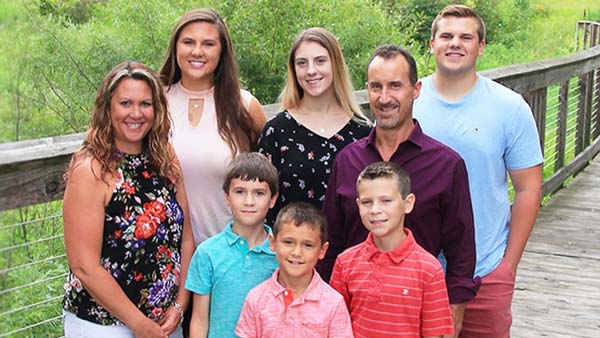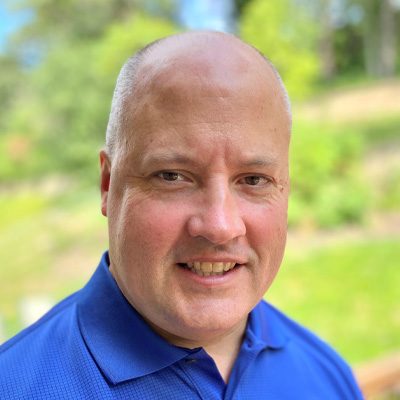 Chiropractor
Lance Glaser D.C.
Dr. Lance Glaser started his chiropractic career in 1997 and has over 25 years of chiropractic experience. He attended the University of Minnesota, Morris as an undergrad, and then transferred to Northwestern College of Chiropractic where he graduated with a bachelor's degree in Human Biology and a doctorate in Chiropractic.
Dr. Glaser grew up in Lakefield, a small town in Southwestern MN. As a teenager, he was treated by a chiropractor for headaches due to a football injury. This is when he realized the great benefits of chiropractic, which led to a future career.
Dr. Glaser's passion is to empower others to achieve a higher quality of life through chiropractic care. He believes chiropractic is about bringing balance into the human body. He was gifted with a heart and passion for helping others and enjoys treating people of all ages, from infants to older adults. Dr. Glaser will meet people where their needs are, whether it be pain relief or making healthy lifestyle changes.
Balance is not just a part of Dr. Glaser's professional life, but also part of his personal life. He and his wife are blessed with two wonderful children. When he's not working with patients, you can find him spending time with family, following sports, working out, hiking and doing yardwork. He also enjoys music and is active in the music ministry at his church by singing in the praise band.
Dr. Glaser has lived in Eagan since 2002 and is excited to serve the health needs of the Eagan community and surrounding areas.
Chiropractor
Kendra Kajer, D.C.
Dr. Kendra Kajer graduated with her Doctorate from Cleveland University Kansas City in Overland Park, KS. Raised in New Prague, Minnesota, Dr. Kajer then attended Winona State and received a Bachelor of Science in Movement Science.
After completing her undergraduate degree, she moved to Kansas City and attended School at Cleveland University - Kansas City where she received her Doctorate of Chiropractic.
Dr. Kajer first went to a chiropractor when she started having an increase in headaches during her teens. Recognizing the value, she later continued care after suffering an injury playing tennis in high school. She decided following high school that she wanted to be a chiropractor to help others who need similar help.
Dr. Kajer's approach to patient care is to ensure each individual receives specialized treatment that optimizes their health and lifestyle goals. She enjoys treating people of all ages from infants to older adults. Dr. Kajer specializes in treating pregnant moms and babies and has focused her studies on prenatal and pediatric chiropractic care.
Dr. Kajer has also continued her education after schooling and has increased her knowledge of the treatment and care for patients who are experiencing neuropathy. She believes that the human body has the innate ability to heal itself and has furthered her education in how to help patients heal the damage caused to their nerves.
Outside of the office, Dr. Kajer enjoys kayaking on Minnesota lakes, reading, going on hikes, and exploring state parks with her golden retriever, Stark. She also enjoys hanging out with family and doing yard work with her mom. Dr. Kajer can also be seen volunteering her time with the local 4-H during the summer months with the dairy project and helping out on her parent's hobby farm.
Patient Coordinator
Veronica Kispert
Hello, my name is Veronica. I am the Chiropractic Assistant at Eagan Family Chiropractic and Massage. I will help you schedule appointments and direct you where to go in our clinic. I will also help with any Insurance questions or general informational questions you may have.
When I am not working at Eagan Family Chiropractic and massage, I enjoy spending time with my husband and two sons watching MN Wild hockey, golfing, and traveling. I am so fortunate to have found my new work home here with Dr. Shelly. Seeing our patients heal is truly an amazing gift, and I look forward to helping you achieve your best you!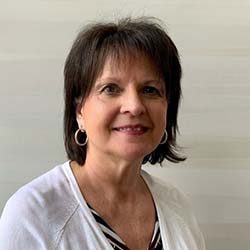 Insurance & Collections Accounts Specialist
Debora Dvorak
Debora started her career in the world of chiropractic in 2000. Her first position was a part-time position as an insurance and collection account specialist. As she experienced and gained more knowledge of chiropractic care, she knew this was her new journey.
Over the years Debora has served as a Front Desk Coordinator, Chiropractic Assistant, Manager, and Insurance and Collections Accounts Specialist.
Deb is married to her wonderful husband and has 4 children, 2 sons-in-law, and an energetic grandson.
Hobbies are: Hosting family and friends, sewing and crafts, music choir and piano, golfing, decorating, walking, and traveling.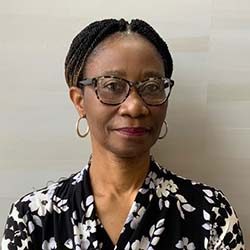 Massage Therapist
Nicole Lawson
My name is Nicole. I am a massage therapist here at Eagan Family Chiropractic and Massage. I studied Professional Massage Therapy at Everest Institute in Eagan and graduated in 2008. I have been working with Dr. Shelly since 2008. I like helping our patients feel better. I reside in Eagan with my husband and kids.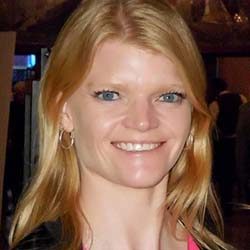 Massage Therapist
Lindsay T.
Lindsay completed her massage therapy course at High Tech Institute, St. Louis Park, MN in 2006. Through the years in the field, she has developed a keen sense of what one needs for relaxing chronic muscle pain through massage. In her free time, she loves to be with her family and her Golden Retriever, Hank.
Samantha recently moved to Minnesota with her husband this past November and joined our team in May! She lived in Fargo, ND for 8+ years while going to college at NDSU and living there afterwards.
She was raised in the small town (pop. 800 people) of Hatton, ND. She grew up playing lots of sports and being very involved in her small-town community.
Samantha was drawn to working here because of the joy and uplifting environment the team provides. It was a visible and invisible force she wanted to be a part of and contribute to. Engaging with customers and helping them get the care they need is something she enjoys thoroughly.
Besides work life, Samantha loves to try new restaurants with her husband, cuddle her kitties, do house projects/updates, shop, spend time with her 6 siblings, do yoga, and explore the new area she lives in.
Stop in at the front desk and say hello or call to have her get you on the schedule with one of the Doctors.
OFFICE HOURS
---
Monday
10:00am - 6:00pm
---
Tuesday
1:00pm - 6:00pm
---
Wednesday
7:00am - 6:00pm
---
Thursday
10:00am - 6:00pm
---
Friday
8:00am - 2:00pm
---
Saturday & Sunday
Closed
---
MASSAGE HOURS
By Appointment
Monday - Saturday

---
Eagan Family Chiropractic & Massage